Best value
High Quality Luxury Genuine Leather Shoulder Bag
Proscenic M7 Pro LDS Robot Vacuum Cleaner with Laser navigation, 2700Pa Powerful
Last updated on November 14, 2023 3:28 pm
Disclosure
Highlights
Intelligent Dust Collector
Automatically remove dust from the robot's dust bin, so you can forget about vacuuming from start to finish. You don't need to worry about emptying the dust container at all. Note: The intelligent dust collector is not included in the package, you have to buy it separately (ASIN: B07ZPTKYQP).
Advanced Laser Technology
Upgrade 4. 0 laser navigation system intelligently navigates and maps your home, create a real-time map of your house and then plan the best cleaning path. Covered with 24 sensors on the body, it can handle the complex environment without effort.
Selective Cleaning
It allows you to control where you want the machine to go, or not to go. With the Proscenic Home app, you can switch between cleaning modes, schedule cleaning, select room cleaning, create virtual no-go zones, set zones to clean. Besides, this robot vacuum can save multi floors map for you.
Super Powerful Suction
Powered by Nidec brushless motor, the M7 Pro robotic vacuum can provide a suction power of 2700Pa in max, which can suck up pet hair, dirt, and fine dust without effort.
5200mAh Lithium-Ion Battery
150 to 200 minutes of cleaning time, can cover a big housecleaning of 250 to 300 square meters.
Auto Carpet Boost
Automatically increases suction to the max mode when a carpet is detected, easily transitions from hard floors to carpets.
Specification
General
Brand: Proscenic
Type: Vacuum Cleaner
Model: M7 Pro
Color: Black
Specification
Power: 50W
Battery Type: Li-ion, 5200mAh
Battery Power: 14.4V
Suction Power: Max 2700 Pa
Dust Container Capacity: 600ML
Water Tank Capacity: 110ML
Charging Time: 4-4.5 hours
Cleaning Time: 90-150 minutes
Weight & Size
Product Weight: 2.8kg
Package Weight: 5kg
Product Size(L x W x H): 33 x 33 x 7.6cm
Package Size(L x W x H): 47 x 40 x 14cm
Package Contents
1 x Main Body
1 x Tow Mop
1 x Remote Control
1 x Adapter
1 x Battery
1 x Big Dustbin
1 x Water Tank
1 x Charging Base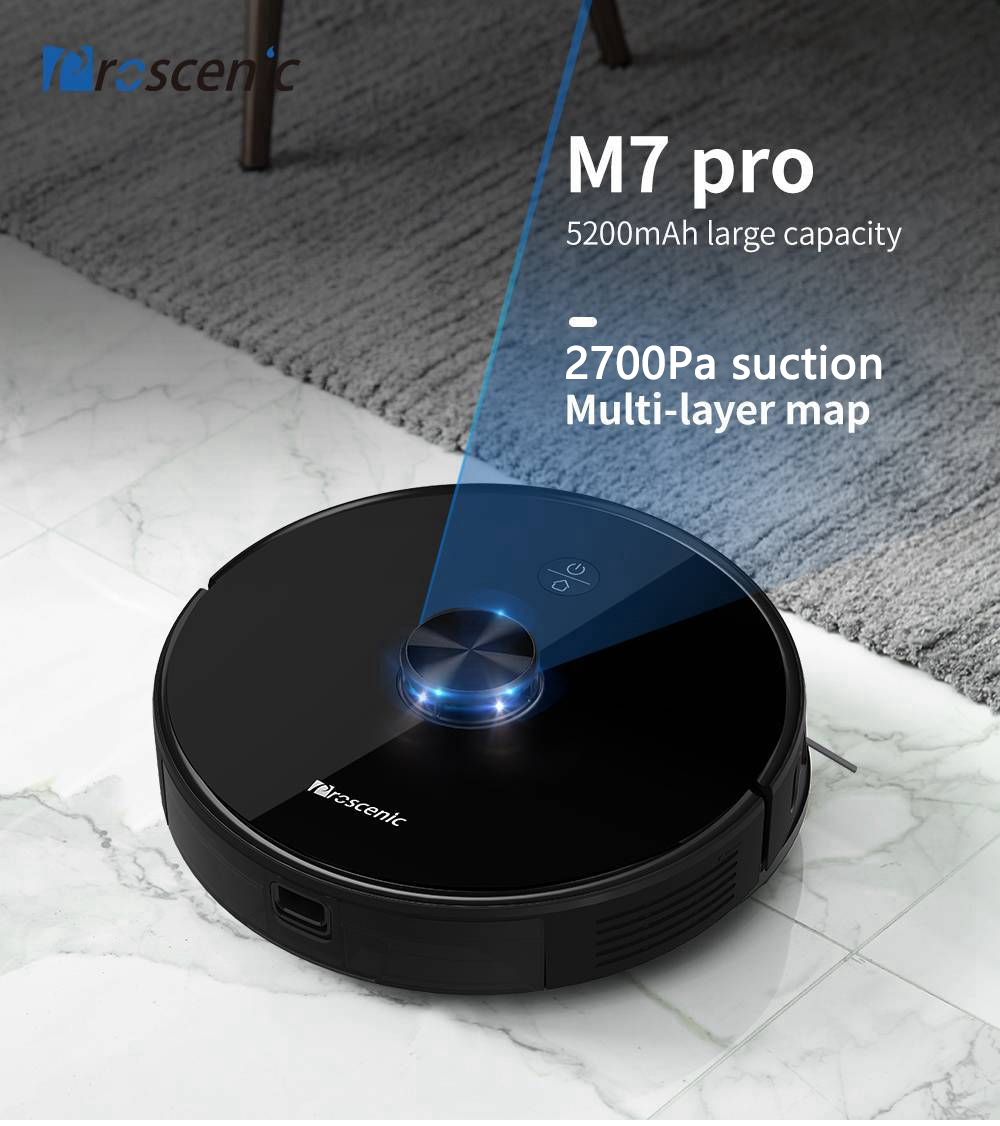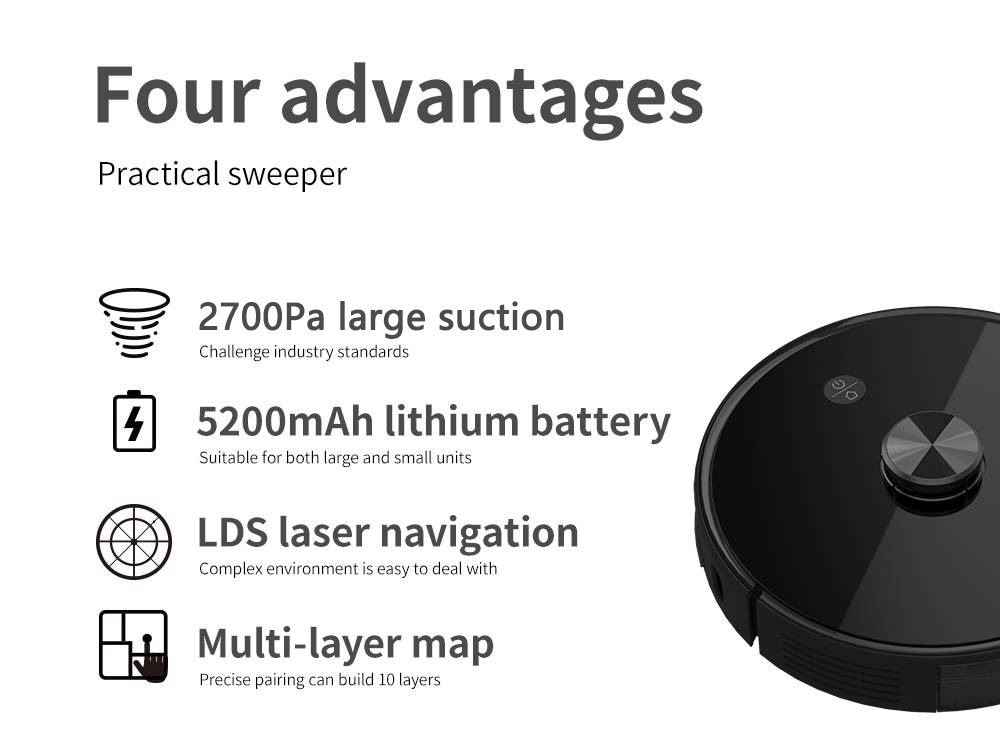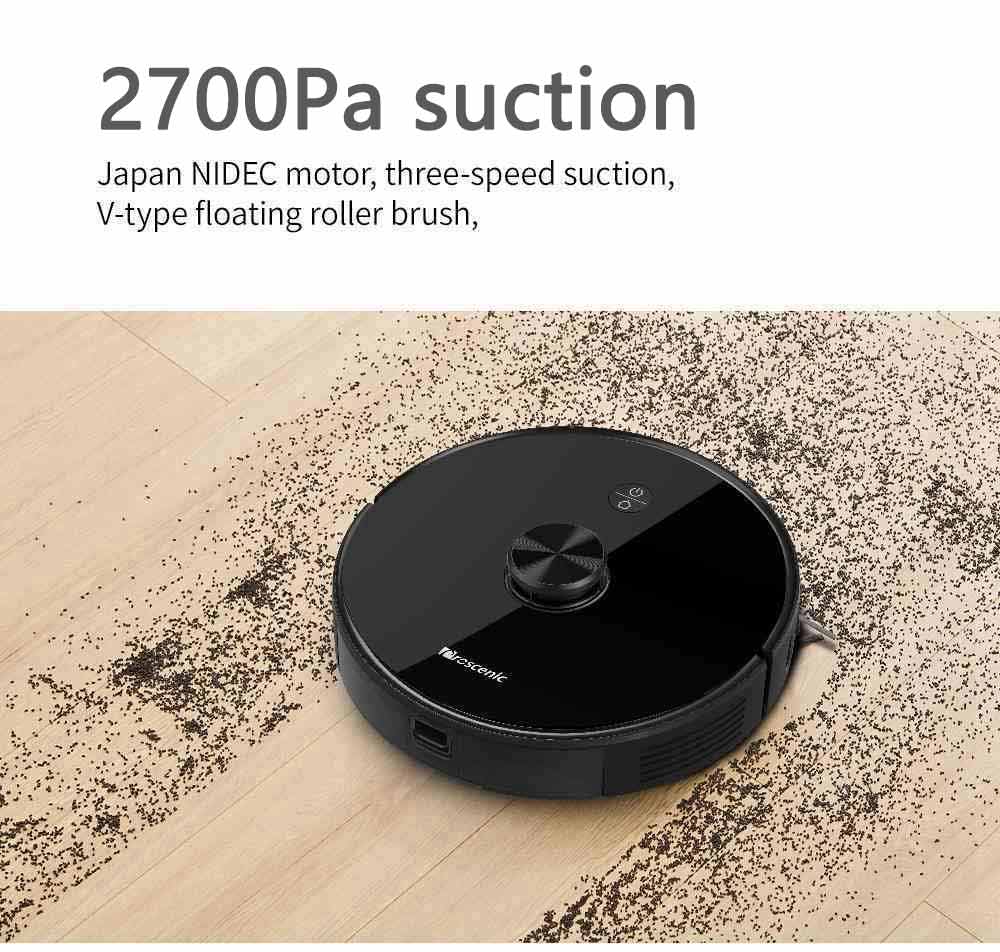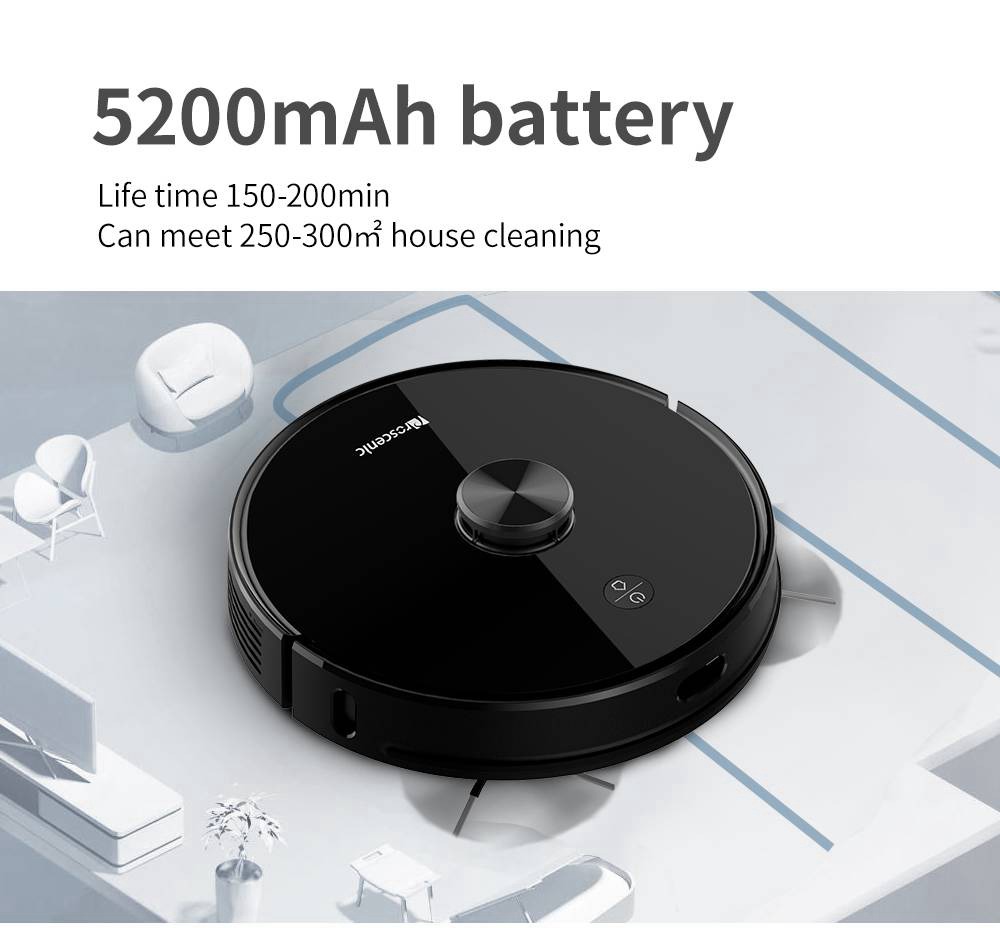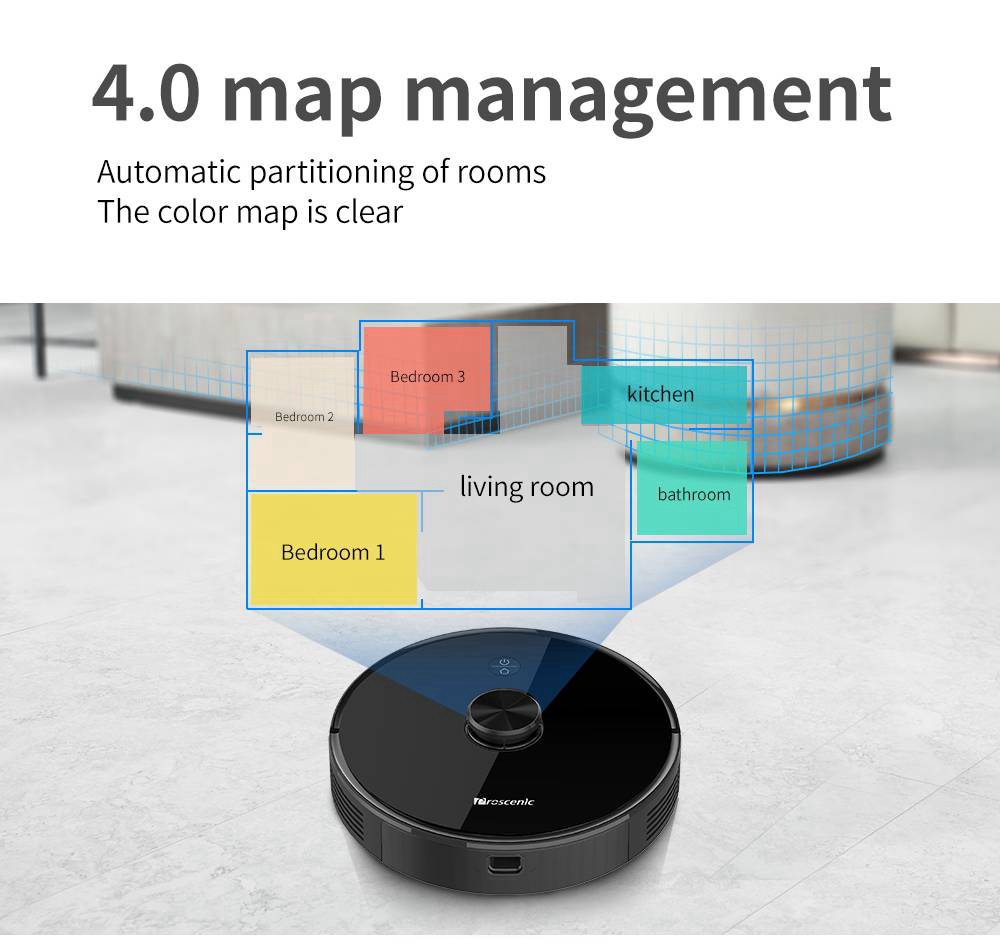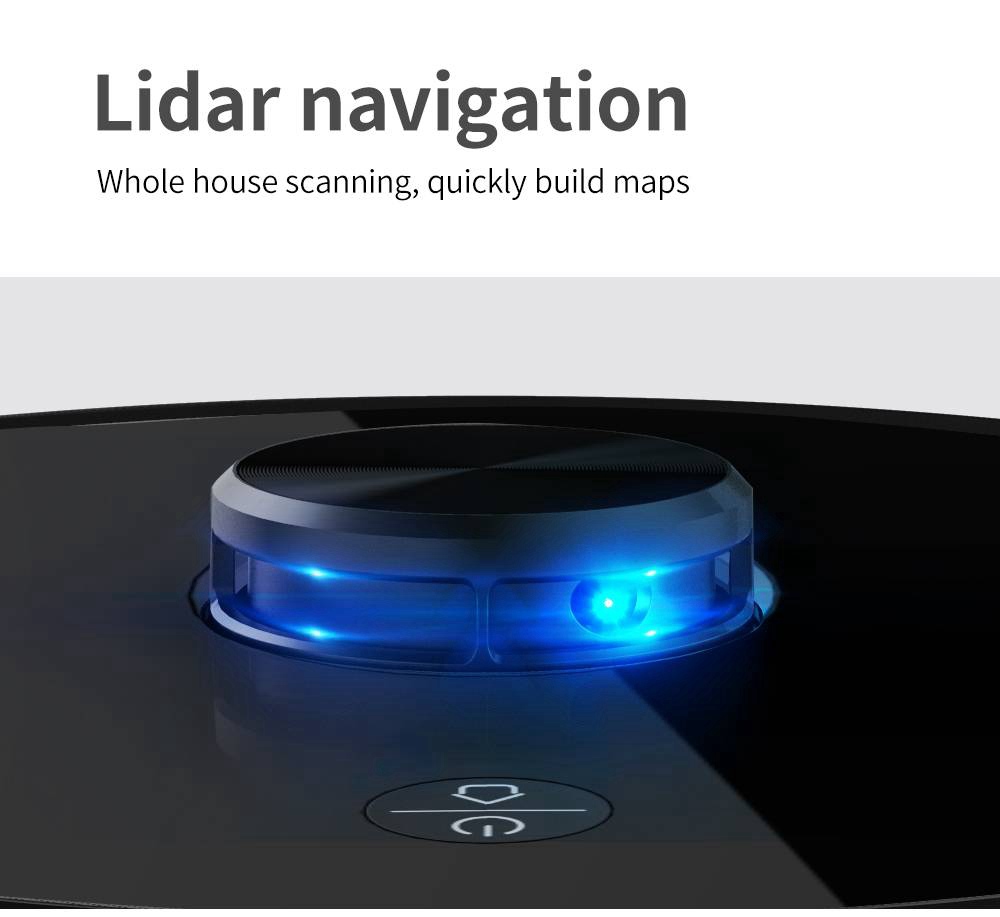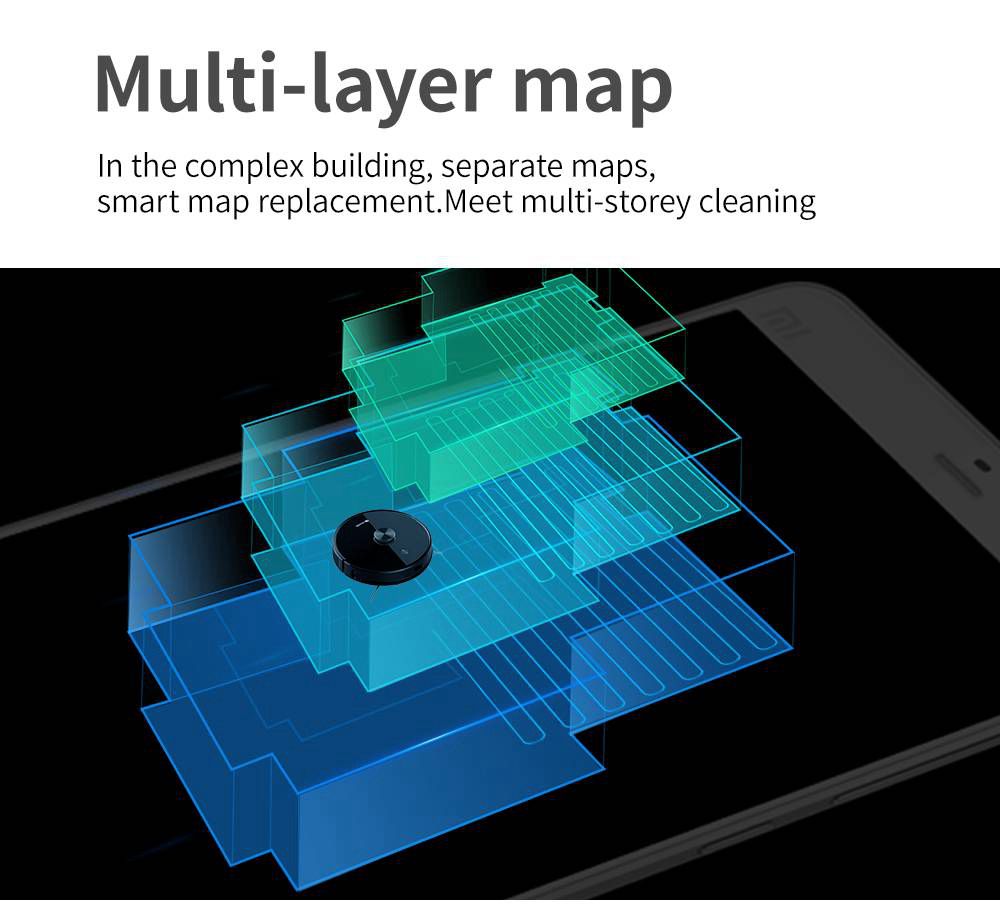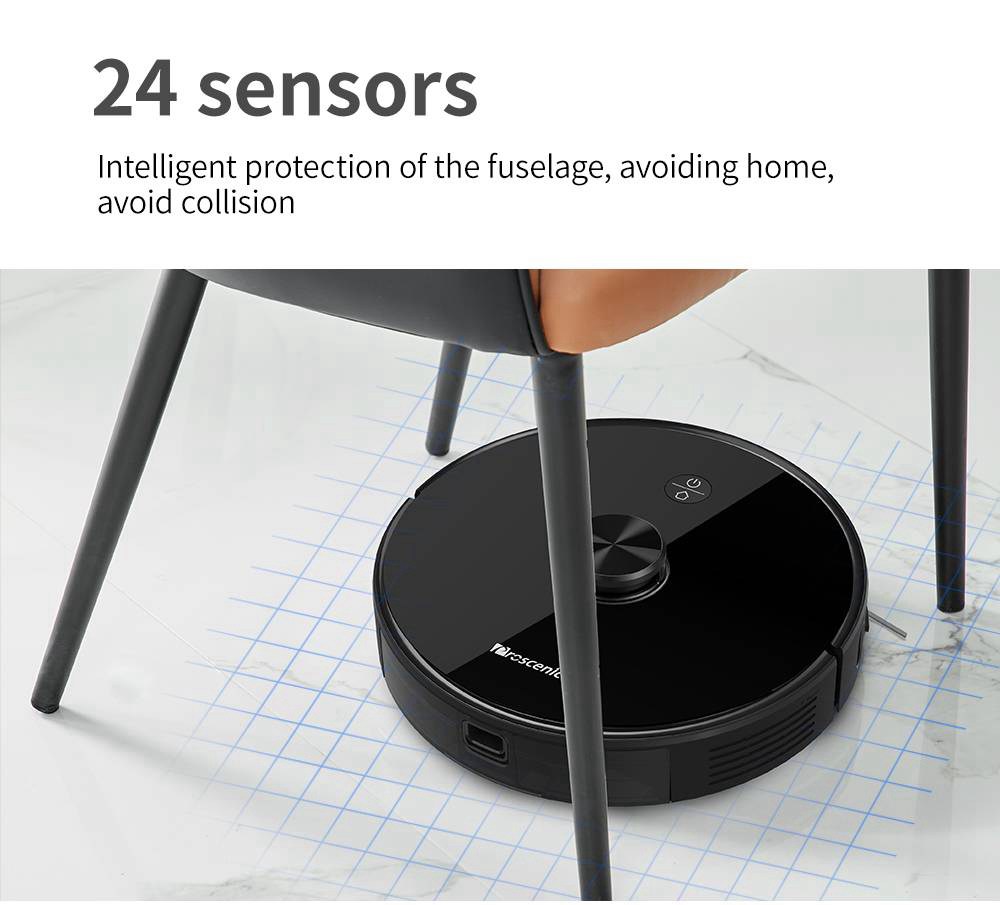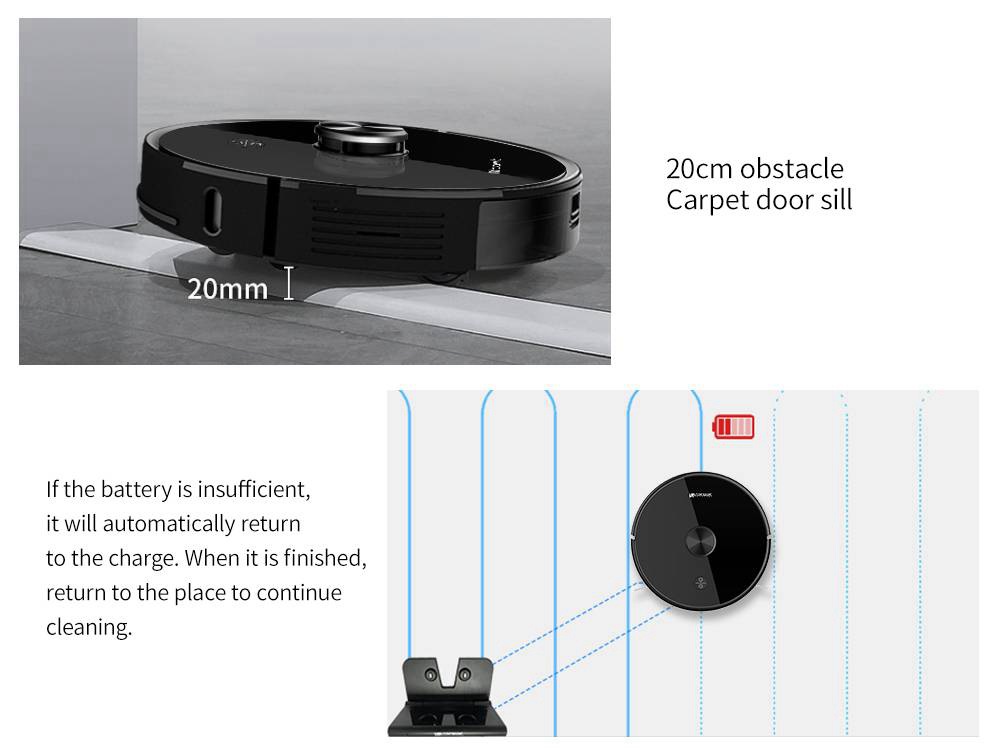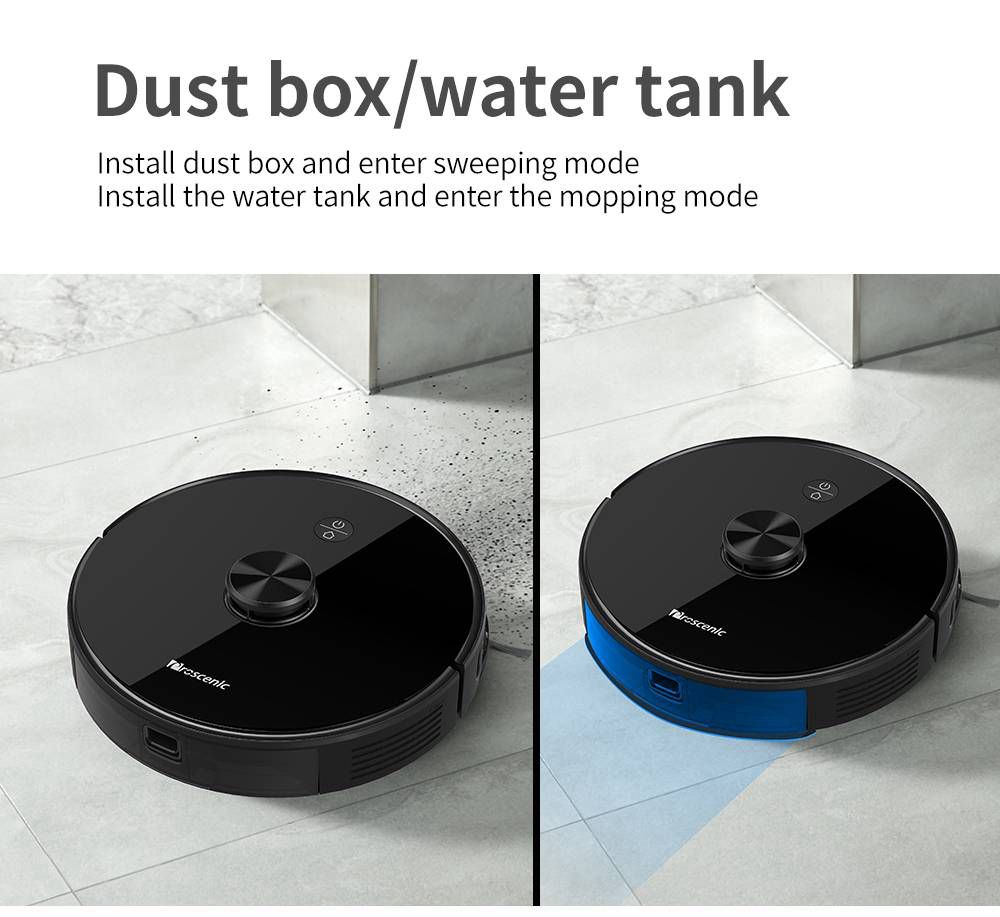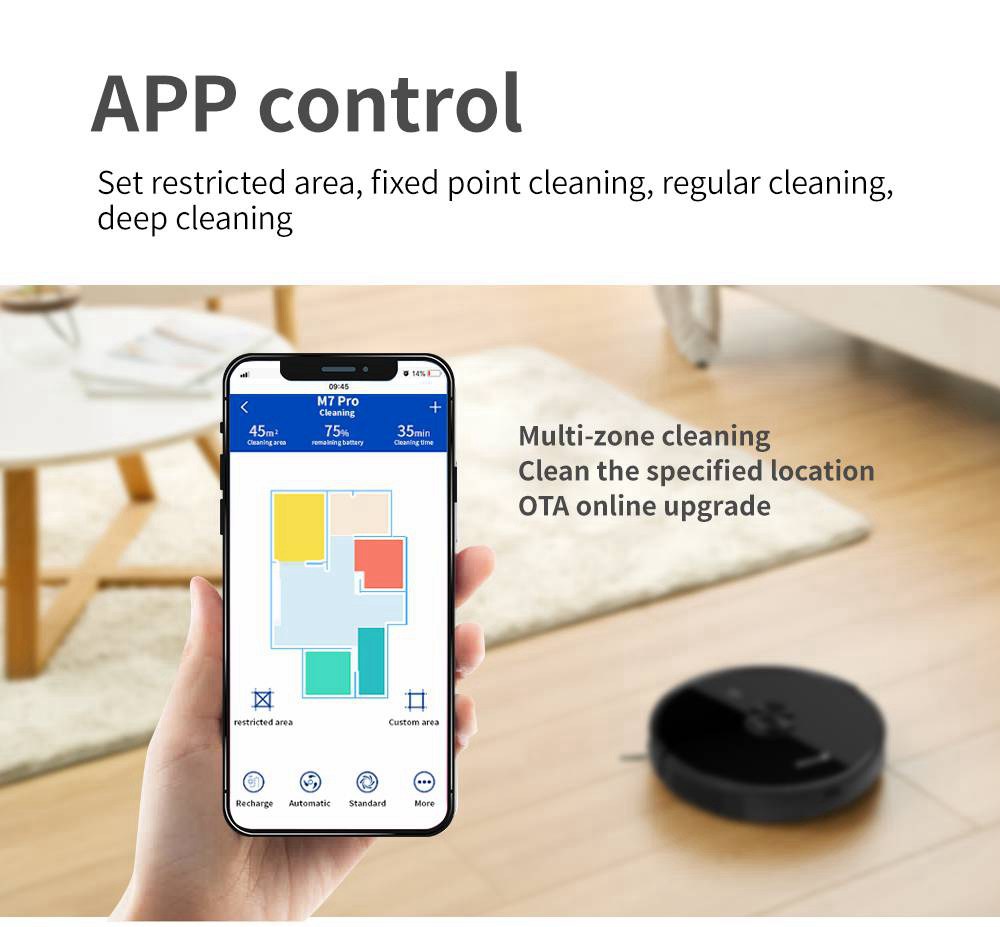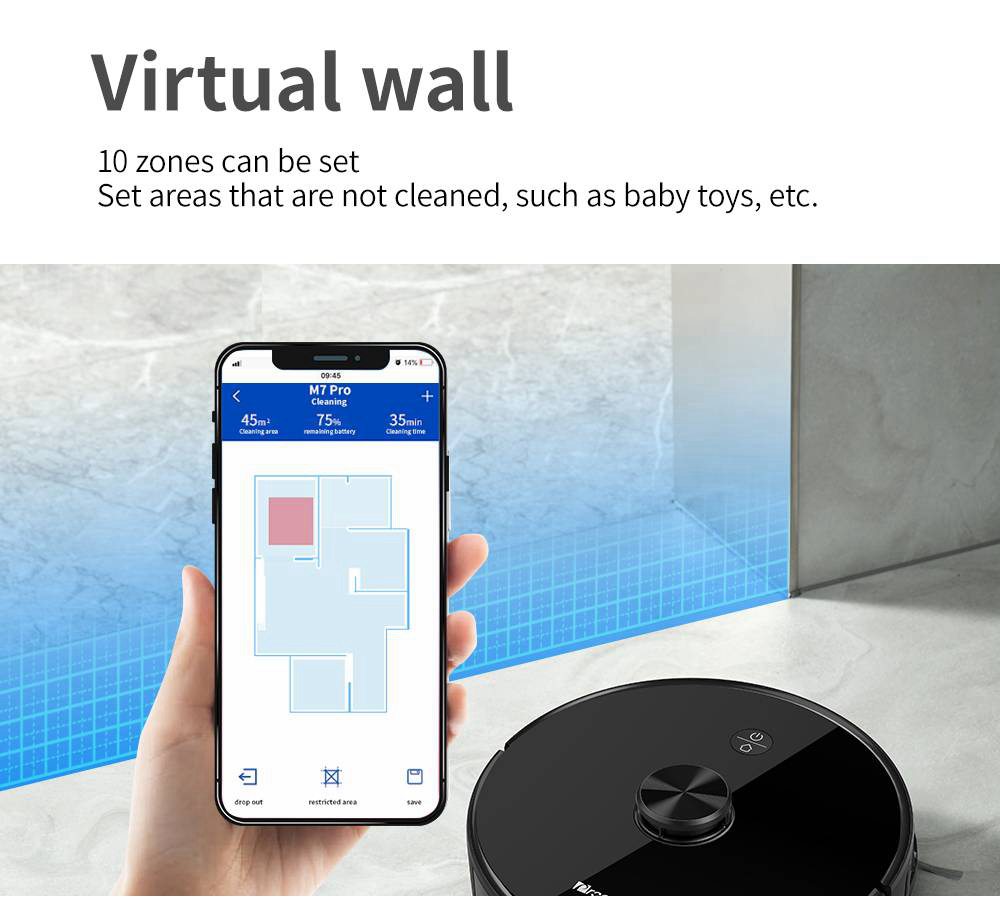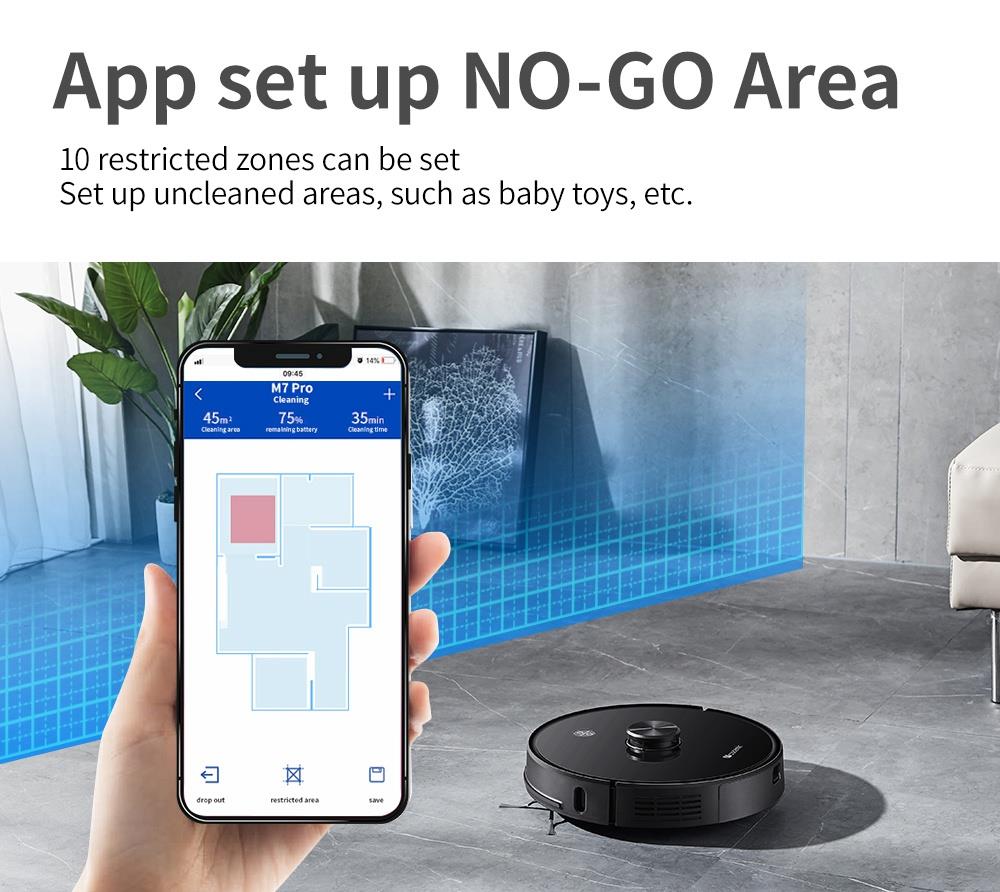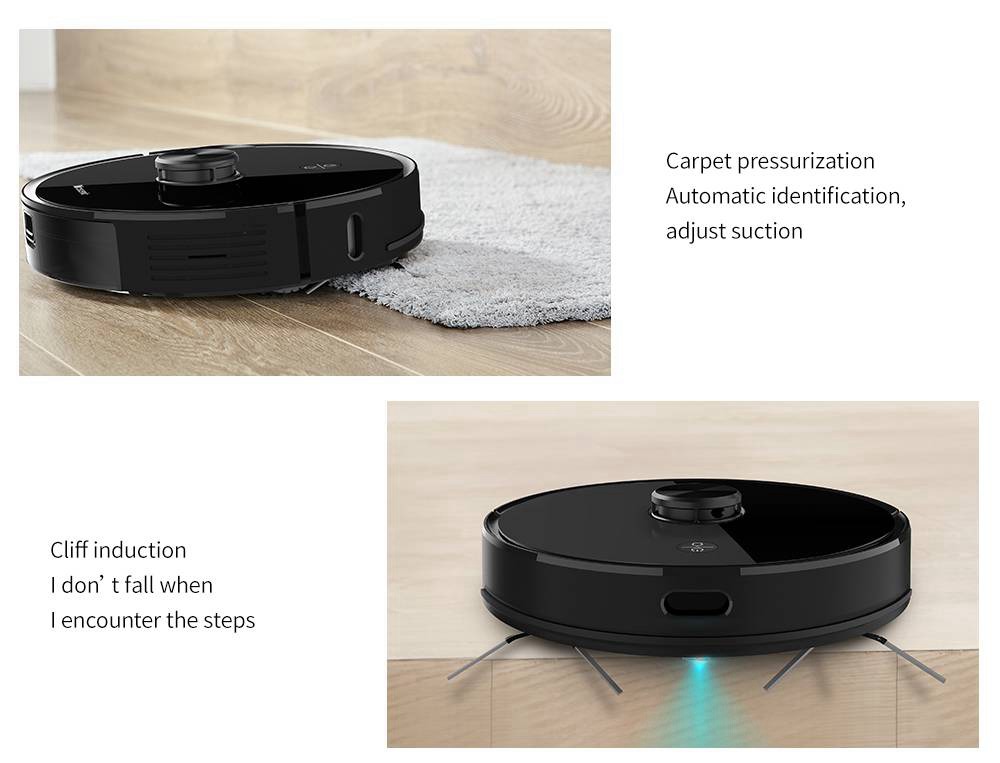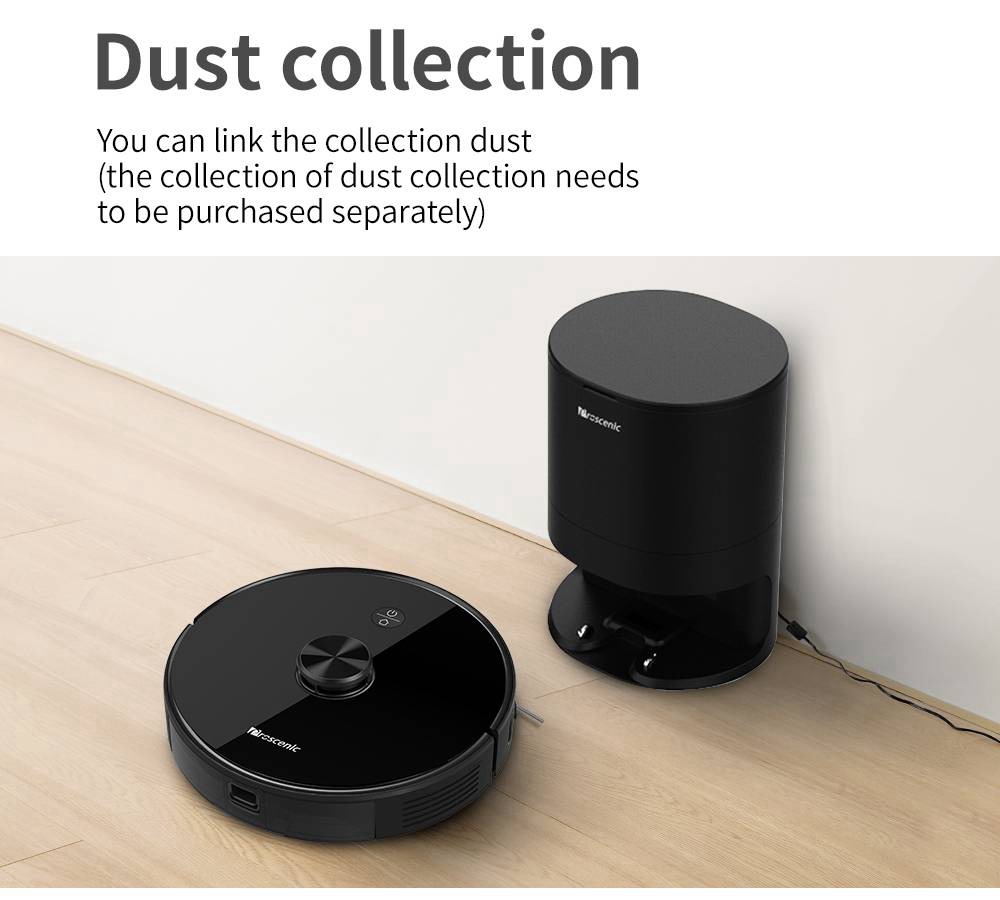 Related Products
Specification:
High Quality Luxury Genuine Leather Shoulder Bag
| | |
| --- | --- |
| General | Brand: Proscenic, Type: Vacuum Cleaner, Model: M7 Pro, Color: Black |
| Specification | Power: 50W, Battery Type: Li-ion, 5200mAh, Battery Power: 14.4V, Suction Power: Max 2700 Pa, Dust Container Capacity: 600ML, Water Tank Capacity: 110ML, Charging Time: 4-4.5 hours, Cleaning Time: 90-150 minutes |
| Weight Size | Product Weight: 2.8kg, Package Weight: 5kg, Product Size(L x W x H): 33 x 33 x 7.6cm, Package Size(L x W x H): 47 x 40 x 14cm |
| Package Contents | 1 x Main Body, 1 x Tow Mop, 1 x Remote Control, 1 x Adapter, 1 x Battery, 1 x Big Dustbin, 1 x Water Tank, 1 x Charging Base |
23 reviews for
High Quality Luxury Genuine Leather Shoulder Bag